Posts tagged About BGGE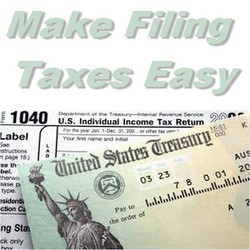 The IRS has not officially announced this year's tax season start date yet, but BGGE tax season starts on January 2nd every year. As a bookkeeper, I crunch numbers before, during, and after the national tax season deadlines. Since most of my business clients are sole-proprietors, I create their chart of accounts and reports in-line with the Schedule C.
But tax planning is for everyone. Having your records organized, not only makes preparing your return easier, but a paid preparer may reduce your fees because of this. It may also help you discover potentially overlooked deductions or credits.
Remember, most income is taxable even if you do not receive a form. Written documentation is often ...
Happy New Year! It has always been my aim to provide cost-effective and quality services to my clients. BGGE has grown over the years because of them. For me, success is about more than money and wealth. It is also about the friendly and honest relationships that I have developed with my clients and business partners. With my sincerest gratitude, I wish you and your family a Happy New Year!
At the beginning of 2020, I had big plans for BG&G Enterprises and BGGE.com. Semi-retired, I wanted to provide more resources to help my clients. I also wanted to focus on more design, creative writing, and ecommerce projects. I had already penciled in my editorial...