January 15, 2016 @ 6:21 PM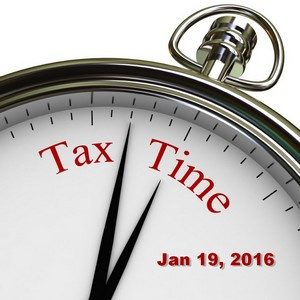 According to the Internal Revenue Service's December 21, 2015 newsletter, "the nation's tax season will begin as scheduled on Tuesday, Jan. 19, 2016". The IRS will begin accepting individual electronic returns that day. They expect to receive more than 150 million individual returns in 2016, with more than four out of five being prepared using tax return preparation software and e-filed. The IRS will begin processing paper tax returns at the same time. They reminded filers that there is no advantage to filing paper tax returns in early January instead of waiting for e-file to begin.
Although the IRS begins accepting returns on Jan. 19, many tax software companies began accepting tax returns earlier ...
...