Recent Posts
Archives
Tags
April 13, 2014 @ 4:41 AM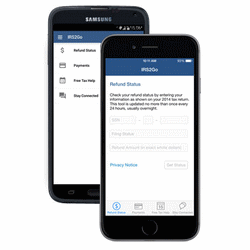 On March 31, 2014, the Internal Revenue Service announced that more than 2.3 million users have downloaded or updated IRS's smartphone application IRS2Go 4.0 so far this year. The app's latest version was launched earlier this year for the 2014 filing season.
Since its inception in 2011, the total number of downloads, including updates, of its IRS2Go smartphone application has surpassed 5.5 million across both Apple and Android devices.
"IRS2Go's updated features make it easier than ever for people to check on their refunds and get important tax information," said IRS Commissioner John Koskinen. "The surge in downloads reflects our interest in providing our nation's taxpayers ...