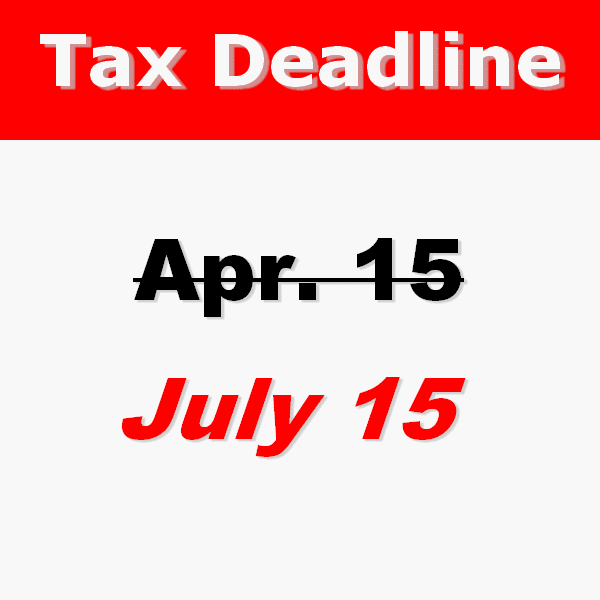 The deadline for tax filing and payment of 2019 tax returns has been extended from April 15 to July 15, 2020. This special tax filing and payment relief is offered to individuals and businesses in response to the COVID-19 Outbreak by the Treasury Department and the Internal Revenue Service.
Whether you are due a refund or owe taxes, the IRS encourages taxpayers to file their returns as soon as they can despite the extra time.
State filing and payment deadlines vary from state to state. More information is available at https://www.taxadmin.org/state-tax-agencies.
More Highlights of IRS News Release:
Relief applies to all individual returns, trusts, and corporations who usually file and pay their Federal income taxes on April 15th .
Relief is automatic; no need to file additional forms or call the IRS to qualify.
Relief only applies to federal income returns.
Penalties and interest will begin to accrue on any remaining unpaid balances as of July 16, 2020.
Taxpayers who need additional time to file beyond the July 15th deadline can request an extension. (Form 4868 for individuals; Form 7004 for businesses.)
Sources
"Payment Deadline Extended To July 15, 2020 | Internal Revenue Service". Irs.Gov, 2021, https://www.irs.gov/newsroom/payment-deadline-extended-to-july-15-2020. Accessed 21 Mar 2020.