Recent Posts
Archives
Tags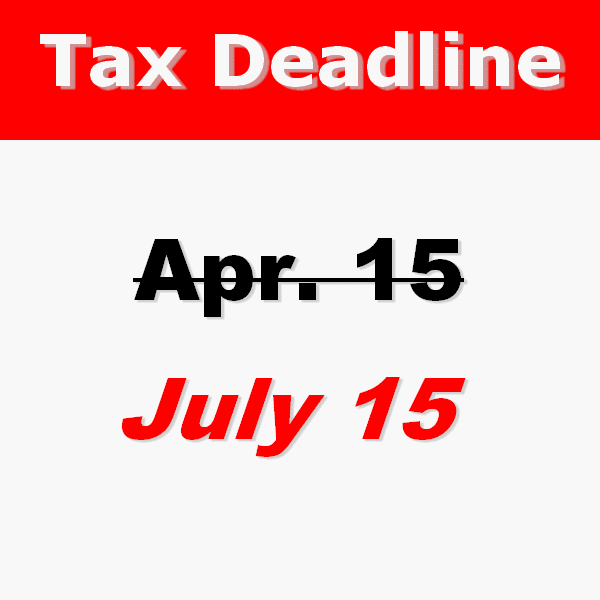 The deadline for tax filing and payment of 2019 tax returns has been extended from April 15 to July 15, 2020. This special tax filing and payment relief is offered to individuals and businesses in response to the COVID-19 Outbreak by the Treasury Department and the Internal Revenue Service.
Whether you are due a refund or owe taxes, the IRS encourages taxpayers to file their returns as soon as they can despite the extra time.
State filing and payment deadlines vary from state to state. More information is available at https://www.taxadmin.org/state-tax-agencies.
More Highlights of IRS News Release:
Relief applies to all individual returns, trusts, ...
...