Recent Posts
Archives
Tags
August 16, 2017 @ 6:02 PM
BGGE has a new look. I've used the "road to success theme" since 2013. I've wanted to change the home page for months. Under the old framework, periodic changes eventually made it look bloated. It definitely had become slow to load.
I'm calling this 2017 revamp "getting to know me". The home page is still informational and service-oriented, but also features my "virtual administrative assistant" qualifications, portfolio, and current promotions. The view-port is wider; the menu and footer links have been reorganized for easier navigation; and the social media buttons have been moved to the top of the page for easier access.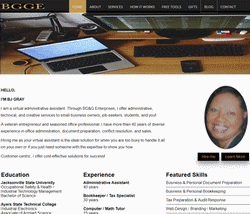 Completely overhauling BGGE will not be ...